Bisley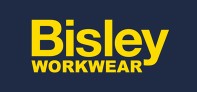 Need professional clothing for all of your staff? At Tradey's we have you covered whether you are looking for functional King Gee overalls, PPE garments or need quality corporate wear. You can now also buy Bisley workwear right here in Brisbane because we also deal in this fine quality brand.
Buy Bisley Workwear
Bisley Workwear is a true investment for any individual looking for quality clothing and especially for businesses that require professional yet functional clothing for a workforce. We offer a huge variety of garments to choose from in different colours and styles.  With us, you can find uniforms that match your business vibe and look to perfection.
Buy Bisley Workwear
Tradey's is one of the best online stores for any business or industry because we truly do have something for everyone in our Bisley range. Here is a quick look at what you can expect from this superb workwear brand:
A Variety of Bisley Workwear Online
Men's workwear – The Bisley range includes a huge variety of stylish men's garments in different sizes and styles.
Women's workwear – Our women's workwear is very fashionable, highly durable and perfect for busy women that love to look good on the job while maintaining the flexibility of easy movement.
Order any size – All of our clothes are available in a variety of sizing options which is perfect for businesses that want to create a uniform look for all staff members.
Different styles to choose from – You can choose between a huge variety of shirts, pants, and shorts for both men and women. We try to cater for all businesses by providing garment styles that suit all settings from casual to classy.
Summer clothes – Our summer wear is perfect for Australia's hot climate. These short-sleeved shirts, pants, and shorts are made of cool lightweight fabrics such as cotton that allows your skin to breathe so you can stay comfortable despite the heat.
Winter clothes – we also offer a range of winter clothing such as jackets, hoodies, vests, long-sleeved shirts and pants to help keep your workforce nice and snug during wintertime while maintaining a professional business front.
Get Your Bisley Workwear In Brisbane
At Tradey's we can customise your Bisley garments any way you need. We offer screenprinting and embroidery services that give the opportunity for several customisation projects such as the following:
Branding – Brand business clothes by adding your logo or company slogan onto clothing.
Easy identification – Make it easier for guests to identify staff members by getting the right term such as 'trainee', 'account manager' or 'staff member' printed or embroidered on your corporate shirts.
Uniformity – Branding your clothes with a logo is excellent for creating a more uniform look for your business.
Get a professional look – Branded uniforms give your business a professional look and prevent employees from wearing undesirable garments that might not meet your dress or safety code.
Customising your tradie workwear is very easy. All you need to do is get your Bisley workwear online, request your desired embroidery or screen printing, and we will take care of all the rest. You will receive your workwear finished along with the customisation and delivered to your doorstep.
Tradey's Browns Plains provides the latest in protective workwear that services local areas around Browns Plains. We service areas such as Logan and sell products such as Visitec airwear. Browse our website further or contact us to learn more.
Showing all 13 results