All our Embroidery is done onsite on our state of the Art Tajima Machine.
We can embroide on all kinds of items like: Shirts, Caps, Towels, Jumper and Jackets
Whether it's one shirt or 200 shirts can meet all your requirements.
We offer an extensive range from Tees, Polos, Hi Vis Clothing, Jumper, Jackets to Business Shirts or you can supply your own.
If you would like a Quote fill out the form below, attach your logo and one of our friendly staff will get back to you with a quote.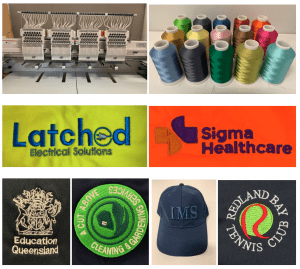 Embroidery Form
Please complete the below form and submit your embroidery request